The Pirates of Penzance
Anchorage Opera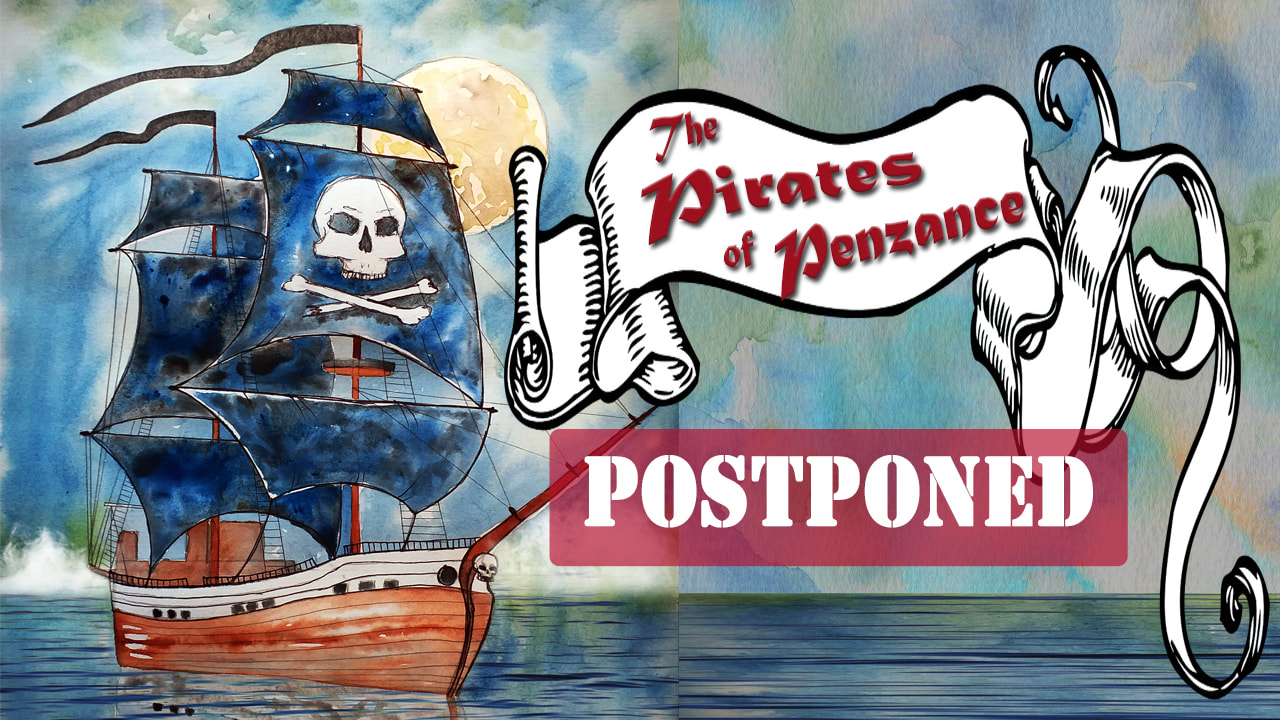 Duration

2.25hrs

Ages

All

Price From

$30.25
8:00 PM

Discovery Theatre

8:00 PM

Discovery Theatre

4:00 PM

Discovery Theatre
Event Info
Toss your worries overboard and set sail for swashbuckling adventure with softhearted buccaneers, dewy–eyed damsels, bumbling British bobbies and "the very model of a modern Major General". Gilbert and Sullivan's hilarious, hopeful farce is an action–packed musical romp, overflowing with memorable tunes, tongue–twisting texts and jaunty dances. Chart a course for this fun–filled voyage perfect for the whole family. The Pirates of Penzance — they'll steal your heart away!
Show Postponed
Statement from Anchorage Opera
Dear Friends,
Our deep commitment to our community means that we must continue to play our role in stopping the spread of the ongoing COVID-19 pandemic. The rapidly escalating situation in Alaska is overwhelming our hospitals and endangering our neighbors. We cannot in good conscience add fuel to the fire that is the Delta variant running rampant among us. Assembling the large cast, chorus, artistic team, crew, orchestra, and technical team of seventy-five members of our Anchorage Opera family for the extensive period of intimate staging and musical rehearsals, even with the most stringent mitigation protocols in place, would do just that.
We are deeply saddened that we are unable to bring much needed laughter to our community with Gilbert & Sullivan's hilarious The Pirates of Penzance as planned but are working diligently to reschedule the production, hopefully with the same stellar artists, designers, and technical team.
As you may imagine, the postponement of this production impacts our company financially and the longer we wait to hit the brakes on it the more it would do so. We owe it to our Artists, Orchestra Musicians, Stage Director, Conductor, Chorus Master, Costume, Hair/Makeup and Set Designers to compensate them in part. All of them cleared their schedules to perform with us, sometimes turning down other work, and all have already invested a great deal of time and effort in their preparations. They are our family, and we cannot leave them in the lurch.
As Broadway in New York and opera companies across the country are beginning to fully open it may be difficult to understand why we have made this agonizing decision. The simple truth is that our state and our community are not at the same stage of the pandemic as the cities where that is occurring. With positivity rates still registering in the HIGH risk category in Anchorage we must honor our commitment to "Enrich. Inspire. Educate. Collaborate. Build Community, one note at a time" by doing everything in our power to protect each other. As we work together to overcome this challenge, we're humbled and grateful in the knowledge that our strongest asset is the continuing support of our community. You are part of our Anchorage Opera family, and we can't wait to bring you our 2021-22 Season of Healing, after what we hope will be a short "intermission", when it is once again safe to do so. 
What are your options as a ticket holder?
If you are able, please consider an additional donation to help Anchorage Opera support our artists. Opera with all its 'moving parts', and opera singers in particular have proven to be one of the most efficient means of spreading the virus. Thank you for helping our artists survive financially to perform with us again. Learn more about the dedicated Artist Fund we've established for this purpose.
We thank you for your understanding, empathy, ongoing patience, and support as we continue to weather the storm of this pandemic.
The Staff and Board of Anchorage Opera
Accessibility
If you already have tickets and are concerned that your current seats may not fulfill your needs, please complete this special seating request form.
Wheelchairs

All levels of the Performing Arts Center have wheelchair accessible locations where patrons may either remain seated in their wheelchairs or transfer to portable seats. Courtesy wheelchairs may be borrowed while on site thanks to the Carolyn Ramey Memorial Fund.

Reserved Seating:


Select seats labeled with a wheelchair icon to choose these seats.

Scooters

All levels of the Performing Arts Center have scooter accessible locations where patrons may either remain seated in their scooter or transfer to portable seats. Scooters cannot be placed in the aisles due to the Performing Arts Center's evacuation plan. Patrons are welcome to transfer to a Performing Arts Center transport wheelchair in the lobby to gain access to permanent seat locations. Scooters will be stored in the lobbies.

Open Caption

Captions are projected above the stage. Open captioning provided for these performance dates 10-22-2021, 10-23-2021, 10-24-2021.

Assistive Listening Devices

Sound from the stage is broadcast directly to you by our in-house listening system (Listen Technologies LR-52000-072). This system has a standard 3.5mm output jack, so you can use your own headset or one of our stereo headsets. A limited number of T-coil compatible loop lanyards are also available. Listening devices are kept at the House Manager's station in the lobby prior to and during performances. This service is free of charge, however a deposit or ID is required.

Braille or Large Print

Programs are available if requested at least 3 weeks prior to the event.

For more information about Accessible Services please call 907-263-ARTS (2787) or submit our contact form.
Venue Details
Discovery Theatre
Alaska Center for the Performing Arts
621 W. 6th Ave
Anchorage, AK 99501